Remote monitoring. Predictive intelligence.
Drive performance improvements and cost-savings from your assets with the power of AI-and ML-based data intelligence and predictive analytics
Become 360º digital with remote monitoring of your energy parks, midstream assets, grids now!
Asset Monitoring

RETINA360 tracks the functioning of Assets in real-time and tracks variations in parameters.
Asset operations monitoring
KPIs, Charts, Trends & Reports
Alarms and Warning Management
Mobile app
Operational Analytics

RETINA360 optimizes your asset performance with insights into production factors and notifications on downtime and deviations
Portfolio Analytics
Comparative Analysis
Parameter Deviation Alerts and Analytics
Performance Analytics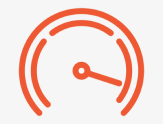 RETINA360 lets you deep-dive into reasons for performance deterioration; get alerts on root causes and potential failure
Degradation Analytics with root cause assessment
Asset Performance scores
Asset risk score
Advanced Analytics

RETINA360's augmented analytics allows democratization of AI – even citizen data scientists can benefit and gain insights from its actionable decision intelligence.
Highly exploratory, it allows application to any inherent business problem and resolves it by applying data science models to it.
Technology-agnostic, multitude of applications
RETINA360 is a technology-agnostic AI platform that can be used in a multitude of industry applications—from asset maintenance to energy forecasts to pipeline maintenance to fleet and energy management.
Reduced downtimes, improved yield
RETINA360's multiparameter predictive modeling, statistical methods and AI-empowered augmented analytics align performance outputs with investor KPIs, cutting-down costs, preventing asset failures and downtimes and prioritizing key maintenance work to improve yield, asset life-time and utilizatio
Time for disruption planning
RETINA360's prognostic analytics allows time to be better prepared in the event of any business disruption and promotes optimization of production. With RETINA360 in, a high-yield day need not be compromised for scheduled maintenance.
Cost-savings with remote monitoring
With data fed from IIoT sensors and asset prognostics, RETINA360 facilities remote monitoring of large parks, plants, and facilities. This translates into cost-savings in resource personnel, maintenance teams and O&M vendors.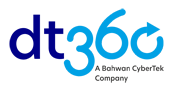 RETINA360, a product of dt360 Inc. (part of the Bahwan CyberTek (BCT) Group), a global provider of digital transformation solutions in the areas of AI-powered Predictive Analytics, Digital Experience and Digital Supply Chain Management.
Get in touch with us